Early Morning Apartment Fire Leaves Residents Homeless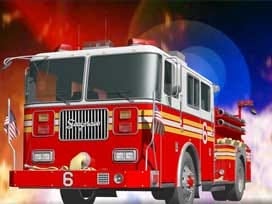 By: Sabrina Ahmed
Sahmed@klkntv.com
An apartment fire early Saturday morning leaves multiple residents without a home.
It happened near 63rd and Abby Ct. at the Adriana Court apartments. When firefighters arrived on the scene, smoke was coming from the first floor.
They say the fire quickly got out of hand and took over four apartments in the building.
"They found fire on the first floor in the washer/dryer laundry area and it got into the ceiling and in the roof and all the way up so we kinda had a hard time corralling it but we got it," Fire Captain Tom Hinsman said.
Four apartments are now unlivable, but only three were occupied.
No one was injured in the fire and the cause is still under investigation.