Early voting begins, polling reminders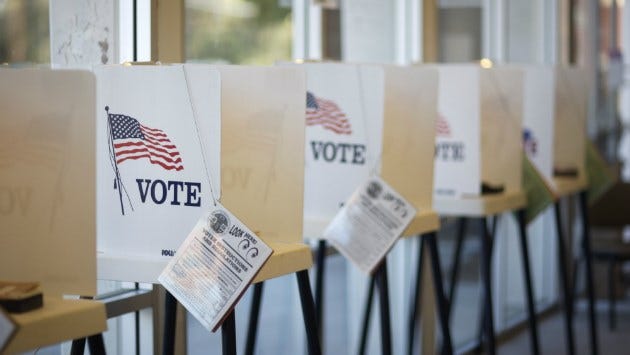 Posted By: Nicole Cousins
ncousins@klkntv.com
Election officials here in Lancaster County say they're expecting upwards of 50,000 new voters to cast their ballots this year, so they're laying out all your options.
The county's Election Commissioner Dave Shively says that, anytime there's a presidential election, everything the commission does is bigger.
People began casting their vote at the Lancaster County Election Commission office Monday.
In–person early voting lasts until November 7th, the day before the general election.
You're able to request an absentee ballot until October 28th. That day is also the deadline for in person voter registration.
If you want to register to vote through the mail, DMV or online, that deadline is October 21st.
Officials say voter registration in Lancaster County has increased this year, and there are pros and cons for those people who choose to submit their ballot early.
"The positive thing for people is that they get the ballot at home and can take some time to do some extra research on the races or candidates that may be on their ballot," Shively said. "Negatives are you cast a ballot 4 weeks out and something changes in an electoral process."
If you choose to vote on Election Day, officials want to remind you to set aside extra time.
There aren't more polling locations to accommodate the increase in voters, and while the election commission will have 1,100 poll workers on its poll sites, the process may take some time.
"You should always in a presidential year give yourself a little extra time" Shively said. "You're not going to get in, get your ballot, and get right out."
The Election Commission is sending out polling cards to remind you of your polling location this year.
If you lose it or never receive one, you can also look up your polling location on their website.