New early voting ballot drop box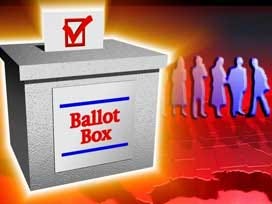 By: Megan Palera
8@klkntv.com
Early voting kicked off in Nebraska Monday and already hundreds have marked their ballots.
There was a steady stream of voters at the Lancaster County Election Commissioner's Office. You can vote in person up until Election Day, which is November 6th.
If you plan to mail in your ballot or drop it off, there is a new option this year – a drop box. It's available 24 hours a day, making it more convenient for voters.
"A lot of times I'll even be here working on a weekend and I'll see people come by with their ballot in hand and want to try to drop it off. My counterparts up in Sarpy and Douglas County have one and they've had great success with it so we thought it'd be something for us to try here," David Shively, Lancaster County Election Commissioner, said.
The drop box is located in front of the election commission office on N. 46th Street in Lincoln.
Here's a list of the General Election voting Deadlines:
Oct.1 – Early voting begins
Oct. 19 – Mail-in voter registrations must be postmarked
Oct. 26 – In-person voter registration ends
Oct. 31 – Last day to request early voting ballot to be mailed
Nov. 5 – Deadline for in-person early voting
Nov. 6 – Election Day and deadline for return of early ballots