East Campus Bull Fry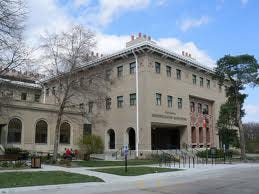 By: Ian Hest
IHest@klkntv.com
Students at UNL's east campus hosted a bull fry today to raise money for a needy family.
Close to 500 people were at the event which had not only the western delicacy but also a dunk tank, rock wall, and plenty of food!
Three residence halls joined together to raise money for the Yrkoski family from Fullerton, who has one daughter with a brain tumor and another one who's suffered multiple seizures.
Senior, Tyler Spilinek says, "East campus is kind of known for a rural community. This family comes from a small family farm. So we thought this would be a good way to help them out and connect our community to their's."
Students hoped to raise close to 10 thousand dollars at today's event.