East knocks out Kearney in top five wrestling dual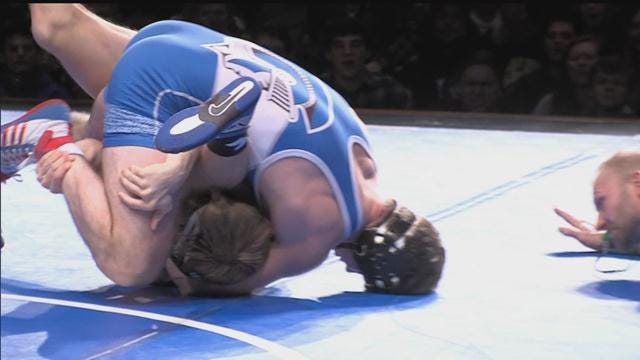 In a showcase of two of the best teams in Class A wrestling, it was Lincoln East coming out on top over Kearney in a special match between the schools.
In front of a healthy crowd in the East Auditorium, the Spartans defeated Kearney 45-19 behind wins from Maxx Mayfield, Nic Swift and Brecklin Sperling.
Click the video for highlights of the dual.