Eastridge Elementary holds fifth annual holiday lights drive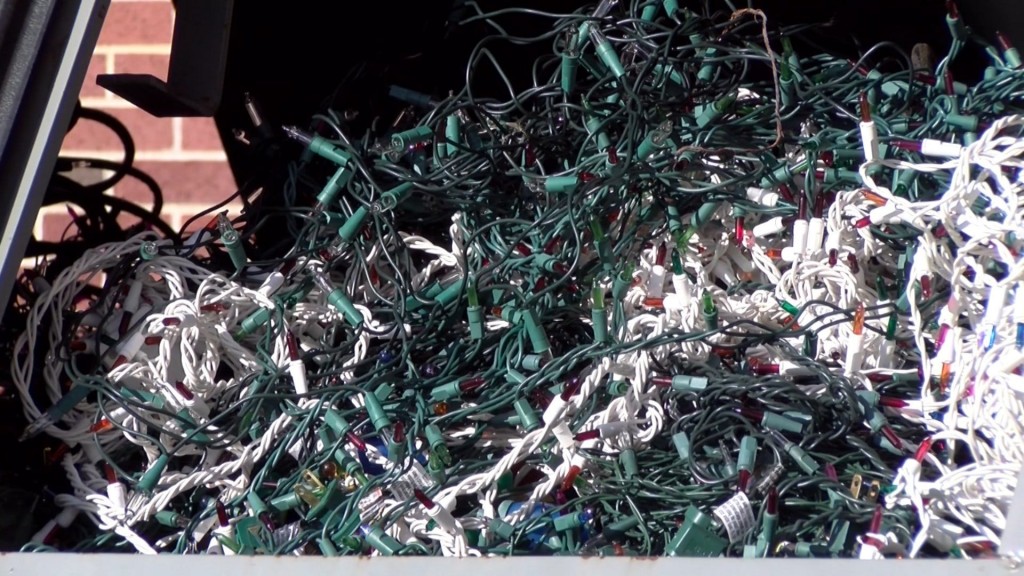 "Little by little I started making some phone calls and everyone said yes, yes, yes, we got a lot of them. They said that we could put in a collection bin, the school is on board and the principal, it just went and blew up from there," said Angie Alesio, Eastridge Elementary PTO member.

The fifth annual recycle holiday lights drive at Eastridge Elementary is in full swing.
Over the last four years, 25,000 pounds of lights have been saved from being dumped into local landfills.
Eastridge Elementary's PTO hosts the drive with their partner Scrap Central in Omaha.
The inspiration behind the drive was due to a simple family connection.

"Our PTO was approached with an idea that Angie Alesio had come up with… Her family members at scrap central about recycling holiday lights which is something that goes in the trash can all the time but nobody recycles," said Traci Boothe, who is the Eastridge Elementary Principal.

Scrap central pays Eastridge 25 cents per pound of lights. All together, $10,500 dollars have been raised over the last four years.
Scrap central accepts all kinds of lights and even extension cords. all of it is re-used.
Eastridge Elementary has recently partnered with the Lincoln Fire Fighters Operation Warm project, and will be donating 10% of the funds that are raised through the drive.

"I believe it's a tradition we will do forever. We think that we're going to run out of lights and we don't… They just keep coming… I think the spreading of the word," said Traci Boothe.

The drive will run until January 8th.
Collection bins are located all around Lincoln including at all Lincoln fire stations, Russ' market's, Super Saver's, and many others.

In addition, proceeds benefit PTO initiatives such as new playground features and books for students in need.
For more information, please visit Eastridge.lps.org for a full list of drop off collection sites, partners and sponsors.