Eaton, Smith join Tim Miles staff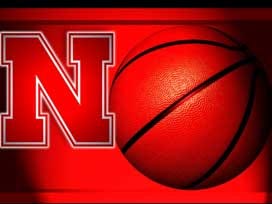 Posted By: Sports
University of Nebraska Basketball Coach Tim Miles announced Wednesday the addition of Craig Smith to the Husker basketball staff.
Smith comes to Nebraska after spending the last five seasons with Miles at Colorado State. Smith most recently served as the interim head coach at CSU after Miles was named head coach at Nebraska on March 24, and guided the Rams program until Larry Eustachy was hired on April 13.
"Craig is an outstanding coach," Miles said. "I've hired him four times, and there's a reason for that. I believe in the way he conducts himself. He's an excellent recruiter and, schematically, he's really a good tactician when it comes to basketball. Craig will be vital to help build our program at Nebraska. He knows how I work, what I expect and how to get the job done."
Nebraska is the fourth school that Smith has worked at with Miles (Mayville State, North Dakota State and Colorado State) and Smith spent the last five seasons at Colorado State, including the last four as an assistant coach on the Rams' staff.
"I love the fact we get to partner together to build another program," Miles said. "It has worked well before and it will work again. We make a great team!"
At CSU, Smith shared scouting and recruiting responsibilities and coached the Rams' frontcourt players. He was also the program's director of player development, as the Rams won 20 games in 2011-12 and reached the NCAA Tournament for the first time since 2003. Pierce Hornung earned All-Mountain West honors and was named to the league's all-defensive team in 2011-12, as he was one of three players to earn all-conference recognition. The previous season, the development of Andy Ogide helped CSU to its first winning season in seven years, as the first-team all-conference and all-region performer averaged 17.2 points and 7.7 rebounds per game in 2010-11. Ogide was also a first-team all-district honoree from the NABC.
Prior to Smith's arrival at Colorado State, he spent three seasons as head men's basketball coach at Mayville State University, where he compiled a record of 72-29 while advancing to three straight NAIA II national tournaments, including a trip to the NAIA II national championship game in 2007.
He took over a program that went 1-25 the previous season, and in his first year guided the program to a berth in the NAIA II national tournament, a 16-game improvement. Smith followed that up in 2005-06 with a 28-6 mark, setting a record for most wins in school history while winning MSU's first-ever Dakota Athletic Conference regular-season and tournament championships. MSU advanced all the way to the national quarterfinals before losing to the eventual national champions. In 2006-07 MSU finished with a 27-9 record under Smith's leadership, winning MSU's second consecutive DAC regular-season and tournament championships and earning a spot in the NAIA II national championship game.
Smith was named the NAIA II National Coach of the Year in 2007. He was also named Dakota Athletic Conference Coach of the Year in 2006 and 2007. Smith's MSU teams were characterized by their hard work and first-class attitude on and off the court. Mayville State's 2006-07 team was honored and recognized nationally with the Dr. James Naismith-Emil Liston Sportsmanship Award.
A native of Stephen, Minn., Smith began his collegiate coaching career at Mayville State University during the 1996-97 season. An assistant to then-Mayville State Head Coach Tim Miles, MSU went 18-11, won the regular season NDCAC title and the conference postseason tournament before advancing to the NAIA II national tournament.
Smith then worked as a graduate assistant at Northern State University during the 1997-98 season, followed by time at Minot State University as an assistant coach for three years, and then as an assistant coach and director of basketball operations under Miles at North Dakota State University before returning to Mayville State as the program's head coach in 2004.
Smith is a 1996 graduate of the University of North Dakota with a bachelor's degree in secondary education. He earned his master's degree from Northern State in teaching and learning. Smith and his wife, Darcy, have three boys (Landon, Brady and Carson) and a daughter (Lauren).
Gregory Eaton Joins Husker Basketball Staff
Lincoln – University of Nebraska Basketball Coach Tim Miles announced Wednesday the addition of Gregory Eaton to the Husker basketball staff.
"It is great to have Greg join us at Nebraska," Miles said. "He is extremely skilled with video and has a great feel for the game of basketball. He is a valuable addition to our program."
Eaton comes to Nebraska from Colorado State, where he served as the video coordinator on Tim Miles' staff at CSU during the 2011-12 season. He handled tape exchanges, breaking down video, recording practices and games and coordinating the team's video library, playing a significant role in the Rams reaching the NCAA Tournament for the first time since 2003.
Prior to working at Colorado State, he served as a graduate assistant and the assistant video coordinator for the University of Arkansas men's basketball program during the 2010-11 season.
A native of Rehoboth, Mass., Eaton worked as an assistant video coordinator and student manager for the University of Louisville men's basketball program from 2006 to 2010, while earning his bachelor's degree in sport administration from the university. While at Louisville, the Cardinals captured a Big East championship, the No. 1 overall seed in the NCAA tournament in 2009 and reached two Elite Eights (2008 and 2009).
In addition to his work as an undergrad with the Cardinals, Eaton served as an intern with the Pawtucket Red Sox in 2008 and 2009. He was also a camp counselor at Northern Kentucky University in 2006, 2007, 2010 and 2011, working with the Norse's men's and women's basketball programs.