Edible marijuana laws questioned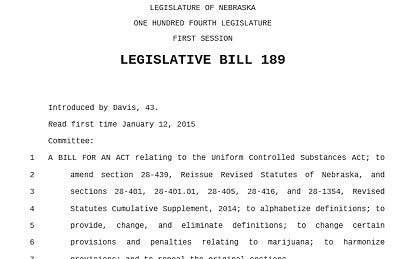 Posted By: Jenn Hatcher
jhatcher@klkntv.com
Right now, drivers transporting pot brownies or other edible marijuana substances down the interstate could face jail time.
Or not, it all depends on where they get pulled over.
Nebraska state senator, Al Davis, is hoping to create consistency across county lines.
Much of the confusion is in the way marijuana laws are worded.
His 55 page bill, (http://nebraskalegislature.gov/floordocs/104/pdf/intro/lb189.pdf) introduced Monday, has certain provisions that would hopefully, make laws more clear.
Davis says, "We tried to draw up legislation so that, all counties would be able to interpret it in an equal manner."
Davis thinks law enforcement will interpret his changes in a way that, those caught with edible marijuana aren't charged with a felony, unless there's intent to deliver.