Egyptian man shares perspective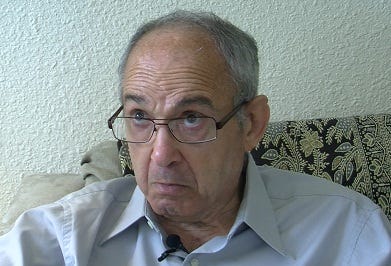 Posted By: Camila Orti
corti@klkntv.com
The crisis in Egypt is, of course, having an impact in the U.S.
We spoke with a native Egyptian man who shared his views on the chaos.
His name is Helmy, and he's in town visiting his son, but most of his family is still in Egypt, where he was born and raised.
He says seeing his home country being torn apart by violent uprisings is more than he can bear.
"It hurts, too, that I'm away from there, but I don't know what I could do," Helmy said.
Ever since President Mohammed Morsi was ousted from office, his main supporters- the Muslim Brotherhood- have staged uprisings and taken over parts of Cairo to try and get him back.
Helmy thinks that's the worst thing that could happen. In his opinion, the Egyptian military and police are doing everything they can to get rid of the Muslim Brotherhood, a radical Islamist group that Helmy says is oppressive and terroristic.
"This is a dirty word in Egypt right now, they call it the 'Terrorist Brotherhood,'" Helmy said.
Their camps have shut down certain parts of Cairo, disrupting life for thousands of citizens.
"If Ku Klux Klan or Nazi party went down and blocked Times Square, the police would be on top of them within hours," Helmy said.
He says he worries about his family, especially his nephew, who is a police officer.
"They stormed his headquarters this morning, tried to burn it," Helmy said.
But his faith in his country remains strong.
"We're not going to allow the Muslim Brotherhood to destroy Egypt as we know it," Helmy said.