Eight Huskers Win at Daktronics Open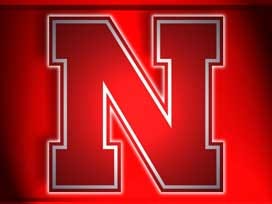 Posted by: Sports
The Nebraska wrestling team opened its regular season on Sunday as eight wrestlers won their weight classes at the Warren Williamson/Daktronics Open.
The Huskers took home the top three places at 165 pounds as Brandon Wilbourn won, Austin Wilson was runner up and Shaun'qae McMurtry earned a third-place finish. Wilbourn won a 4-2 decision over Wilson in the championship match. McMurtry pinned Augustana College's Parker Swanson in the third-place match. Ross Grande went 4-3 to earn a sixth-place finish, while Michael Klinginsmith finished with a 1-2 mark.
At 174 pounds, the Huskers earned the top four spots with no contest in the championship and third place matches. Robert Kokesh and Tyler Koehn went 3-0, while Aaron Studebaker and Micah Barnes went 3-1. Freshman McCoy Newberg went 3-2.
Sophomores Jake Sueflohn (149) and James Green (157) as well as senior Josh Ihnen (184) won their respective weight classes at the Daktronics Open. Sueflohn won an11-6 decision over Augustana's Nate Herda, while Green won a 7-4 decision over SDSU's Cody Pack. Ihnen won by decision over Minnesota's Brett Pfarr, 8-3.
Newcomer Tim Lambert went 4-0 as the lone Husker competing at 125 pounds. Following a first-round bye, the freshman pinned South Dakota State's Chet Utesch in 1:34 before a 7-0 decision over NSU's Anthony Bruno. In the semifinals, Lambert won a 5-0 decision over SDSU's Aaron Pickrel to advance to the finals where he pinned Augustana's TJ North in 3:28.
At 133 pounds, junior Shawn Nagel took home the title with Adam Joseph taking sixth place. Nagel went 4-0, capping the tournament with a 7-6 decision over North Dakota State's Justin Scherkenbach.
Sophomore Skylar Galloway went 4-0 en route to the title at 141 pounds. Following a first-round bye, Galloway won a major decision over Midland's Jacob Luning-Hoshino, 12-3. Then Galloway won a 3-2 decision over Angel Vega before a 5-3 decision over Iowa Central's Stephen Mincey. In the championship match, Galloway won a 4-0 decision over SDSU's Will James.
The Huskers return to action on Saturday when they travel to Greeley, Colo., to face Northern Colorado at 7 p.m. On Sunday Nebraska will wrestle Wyoming in Laramie, Wyo., at 2 p.m. The Huskers' home opener is Nov. 16 against Minnesota at 7 p.m. Individual Husker records are shown below.
Individual Husker Records
125 – Tim Lambert 4-0 (1st Place)
133 – Shawn Nagel 4-0 (1st Place)
133 – Adam Joseph 3-2 (6th Place)
141 – Skylar Galloway 4-0 (1st Place)
149 – Jake Sueflohn 4-0 (1st Place)
149 – Gage Anderson 1-2
149 – Nick Babcock 4-2
157 – James Green 5-0 (1st Place)
157 – Ian Ousley 3-2
157 – John Svoboda 4-3 (6th Place)
157 – Zeke Nistrian 2-2
165 – Brandon Wilbourn 4-0 (1st Place)
165 – Ross Grande 4-3 (6th Place)
165 – Michael Klinginsmith 1-2
165 – Shaun'qae McMurtry 6-1 (3rd Place)
165 – Austin Wilson 4-1 (2nd Place)
174 – Robert Kokesh 3-0 (No contest for 1st against Koehn)
174 – Tyler Koehn 3-0 (No contest for 1st against Kokesh)
174 – Aaron Studebaker 3-1 (No contest for 3rd against Barnes)
174 – McCoy Newberg 3-2
174 – Micah Barnes 3-1 (No contest for 3rd against Studebaker)
184 – Josh Ihnen 4-0 (1st Place)
184 – Joe Zimmer 3-2 (4th Place)
197 – Caleb Kolb 0-2
197 – Nyle Bartling 0-2
HWT – Donny Longendyke 3-2 (4th Place)
HWT – Collin Jensen 3-1 (2nd Place)