Eight robberies in eight days in Lincoln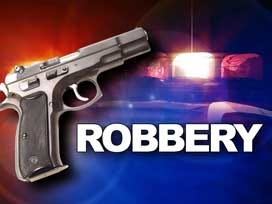 By: Sabrina Ahmed
Sahmed@klkntv.com
"Make sure that everybody understands what they need to do in case there is a robber," said Juice Stop Co-Owner Larry Holtz.
A local business owner is taking extra steps after an armed robbery. Eight armed robberies in the last eight days here in Lincoln.
Some business owners say they're doing what they can so it doesn't happen again. Last week, we told you about five stores being robbed in just a few days, and this weekend, robbers were hitting the streets again.
"Don't be a hero," Holtz said.
Larry Holtz is the owner of Juice Stop in Lincoln. He says this has always been his rule. After his location at 14th and Pine Lake was robbed on Thursday night, he is making sure his employees understand what to do if ever in that situation again.
"Give 'em what they want and hopefully they'll get in and out of here quick and won't hurt anybody," Holtz said.
Being one of eight shops to be robbed in just eight day is a frightening thought for Holtz. He said he will take other steps as well.
"We may do a couple of safe drops now during the day, just get rid of the cash we have in our drawers so we don't have that much cash on hand so maybe it will deter them from coming in here," he said.
The string of robberies started at El Rancho at 27th and "O".
Five gas stations were robbed in the last week and police say they think most are related.
The most recent, Sunday night at the Casey's on 70th and Havelock. The suspect was a black male with a small build. He held a small black hand gun.
Two other shops, including the Juice Stop, were robbed by a short Hispanic man wearing a face mask. At both locations, he showed a gun and said he was doing it for his kids.
"Thank you for taking care of my kids is what he told her," Holtz said.
Holtz said, regardless of the situation, an armed robbery is not the answer.
"It upsets me that people would do something like that, you know, there's jobs out there. Get a job," Holtz said.
He also said, when his shop was robbed, the young lady working the counter followed protocol and no one was hurt. So far, no one has been injured in any robberies and the criminals are still on the loose.