Elderly Drivers Face Possible Brain Test to Renew License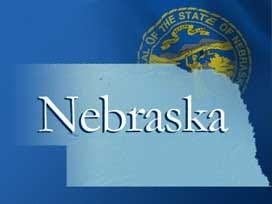 By: Sabrina Ahmed
SAhmed@klkntv.com
Elderly drivers may have to start taking a test to renew their licenses. The legislature will decide this session.
The idea is getting mixed reviews from drivers older than 80 who would be directly affected.
"I'm 80 on the outside, but on the inside, I'm not," Phyllis Thornton said today. She was at a group for widows at Calvert Rec Center. The only way she can get there is by driving.
Phyllis just turned 80 years old this month. She still drives every day and doesn't plan on stopping any time soon. But for those who might not be as mobile as she is, the test might not be a bad idea.
"I think our abilities are different at different ages, and I think by the time you're 80, there may be some possibilities of not being able to drive safely," Phyllis said.
Elderly drivers' fate on the roads could be determined this legislative session, as a part of Nebraska's Legislative Bill 351. Senator John Harms of Scotts Bluff said this will keep the roads safer for everyone.
Not all elderly think this is a good idea. Charlie Treat also turned 80 less than a month ago. She thinks this is just another way to restrict the elderly's freedom.
"That's just saying we're all not good drivers," Charlie said. "And if they're gonna do that, they should do it for teenagers every time they renew their license. In fact, everybody."
Senator Harms said this is not meant to be discriminatory. Nebraska Highway Safety said the number of elderly drivers has increased every year since 2005. Nationally, the likelihood of a fatal crash increases at age 75, and notably goes up at 80 years old.
But for Charlie, being able to drive is how she stays active. And if she couldn't do that, she said she wouldn't be able to keep her mind sharp.
"The scariest think I think I face is losing my ability to drive my car and go where I want to go—that's terrifying," Charlie said.
If the bill passes, it would require a cognitive test of short–term and long–term memory. If needed, subsequent tests would be done before any decisions to not renew a license are made.