Emirates plane makes emergency landing at Dubai airport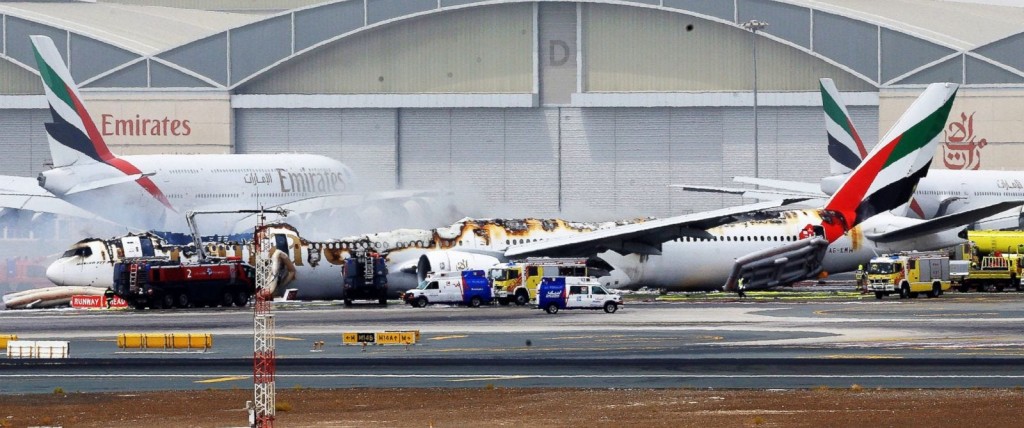 Posted By: Channel 8 Eyewitness News
8@klkntv.com
Courtesy: ABC News
An Emirates aircraft en route to Dubai from India with 282 passengers and 18 crew onboard, including six Americans, made an emergency landing at Dubai International Airport Wednesday morning, according to the airline. There have been no reports of injuries so far.
"We can confirm that there are no fatalities among our passengers and crew. All passengers and crew are accounted for and safe," Emirates said in a statement today.
The Boeing 777 departed from Trivandrum International Airport in Thiruvananthapuram, southern India, at 10:19 a.m. local time and was scheduled to land at Dubai International Airport at 12:50 p.m. local time. Emirates said that flight EK521 had been "involved in an operational incident upon landing."
Pictures from the crash began to surface on social media, including footage which appears to show the Emirates jet skidding to a halt after the emergency landing. A large plume of black smoke could be seen billowing from the aircraft in photos of the incident.
The vast majority of those onboard the plane were Indian citizens, while 24 were from the United Kingdom. All passengers were evacuated safely, according to the Dubai government.
Dubai Airports, owner of Dubai International, announced via its official Twitter account that all departing flights have been delayed due to the incident. Emirates airline said it is expecting an eight-hour network delay due to today's incident.
Dubai International Airport services about 78 million passengers annually, making it the third-busiest airport worldwide in overall passenger traffic and the busiest in terms of the volume of international passengers, according to Airports Council International.
Click the here for the latest updates.