Canopy street businesses get liquor licenses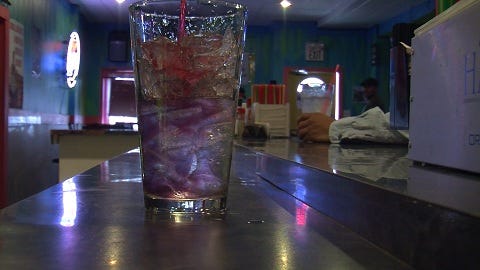 By: Jenn Schanz
jschanz@klkntv.com
The new arena has opened its doors, now the West Haymarket awaits a new restaurant and bar scene.
For Entertainment District business owners, Monday's City Council meeting was all about liquor licenses.
Many of the new businesses going up on Canopy street are hoping to open by the first Husker game of the season, August 31st, and they're counting on liquor sales.
For Eric Marsh, owner of Longwell's restaurant and bar on Canopy street, making sure alcohol sales are allowed is one of many items on his to–do list.
"I think we're good to go, we still have to do a café license or a health department license for the actual kitchen, so I think that's the last thing that we have to get in," he says.
The bars and restaurants hoping to count on alcohol sales come game day, can rest assured. All applications for liquor licenses were passed unanimously by the council.
"It's almost a waiting game. We've been talking about it for nine months or more, so we're just in this last 30 days and everyone's very excited about getting it open," says Marsh.
Despite some anxiety about Longwell's grand opening the first week of October, Marsh says all businesses in the Entertainment District are moving forward as a team.
"We're all in it kind of together. All starting these new ventures in a new building, across from a new arena, on a brand new street."