EPA approves increasing ethanol in gasoline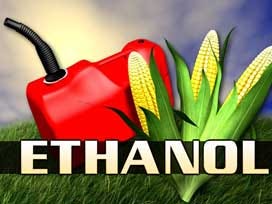 You could soon have another option when you fill up at the pump. The Environmental Protection Agency has approved putting more ethanol into gasoline. You could now see an E–15 option the next time you fill up.
Now, it would only apply to vehicles made in 2007 and newer. But the EPA is expected to expand that to vehicles made in 2001, later this year. For ethanol supporters this is big news but it will take awhile to make an impact.
"This decision only opens up the market place for using the fuels that are out there today. It doesn't increase the amount of ethanol sold, or the amount produced," Todd Sneller with the Ethanol Board said.
We also spoke with local gas distributor Mark Whitehead. He made 2 points, despite some concerns. he doesn't think the increased ethanol will hurt the engines of newer vehicles. But he also says, seeing this put in at your gas station could take a while. There's added cost, as well as inspections that have to be done.