UPDATE: Ernie Chambers is getting more vocal about Bill Kintner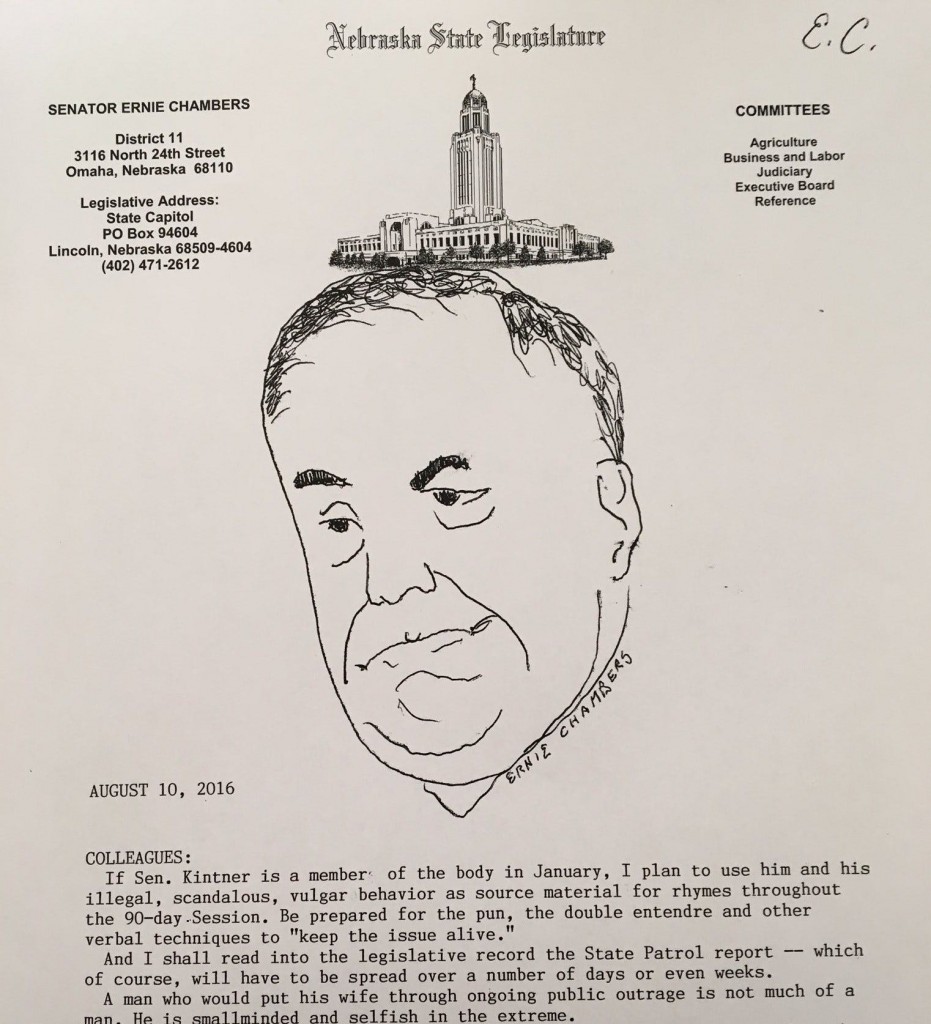 POSTED BY: Jason Taylor
LINCOLN, Neb. Senator Ernie Chambers warns if Senator Kintner remains a member through January he'll use his scandalous behavior as a source for rhymes and riddles throughout the 90-day session. He says he plans to keep Kintner's recent cyber sex case alive until he's gone.
Senator Bill Kintner has admitted he used a state–owned computer for cyber–sex last year but refuses to resign. Senator Ernie chambers says if Kintner is still in office on January 1st, the upcoming 90 day session could be a long one.
"As a member of the legislature I have an obligation to uphold that integrity to the extent that I can and that's what I'm working towards doing." Said Sen. Ernie Chambers of Omaha
Chambers say if Kintner doesn't step down. He'll read, on the legislative floor, the entire cyber sex transcript. From the state patrol. Something he says could take days or weeks. He also plans to present illustrations of Kintner including a pun or rhyme with it.
"It is said that one picture is worth more than a thousand words. So I would put a caricature and then I'll use a realistic drawing of Senator Kintner accompanied by a rhyme that is based on the illegal and immoral mis–conduct in which he engaged." Chambers Said
Governor Ricketts and some other senators have called for Kintner to resign. And the pressure heats up at the Cass County fairgrounds where some residents are signing a petition for him to resign.
"There's no process to recall a state senator in this state, so we were just left with–how do we make our voices heard." Said Mary Harding, Cass County Constituent
We got a hold of senator Kintner today he released this statement regarding senator chambers:
"Senator Chambers has never afforded me much courtesy as a colleague. His latest comments are disappointing, but don't surprise me."
In order to expel Kintner 33 votes from the legislature are required. An impeachment would only need 25 votes from the legislature.