Ervin leads 50 free 9 years after retiring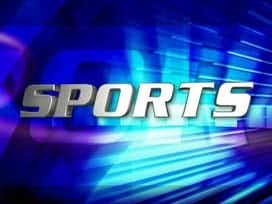 Posted by: Sports
Anthony Ervin is the top qualifier in the 50-meter freestyle at the U.S. Olympic swimming trials, nine years after the 2000 Olympic gold medalist retired.

The 31-year-old sprinter touched in 21.83 seconds Saturday morning to lead 16 men into the evening semifinals.
Ervin tied Gary Hall Jr. for the gold medal in the chaotic race at the Sydney Games, then retired in 2003 and eventually sold his medal for $17,100 and donated the money to those affected by the 2004 Indian Ocean tsunami. He returned to training last year, intrigued by what he could accomplish at an older age.

Nathan Adrian, Ervin's training partner at California, was second at 22.06. Cullen Jones, runner-up in the 100 free on Friday, was third at 22.09, tying Jimmy Feigen.