Evan Hummel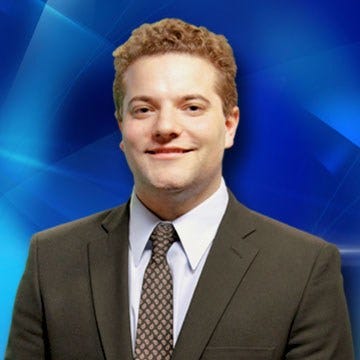 Evan Hummel is a Lincoln native. He recalls that, as a child, he would practice his play-by-play while watching the Pittsburgh Steelers, his favorite team. "I've always had a passion for sports and being on camera", he says about his reason for choosing broadcasting as a career.
He started his career path by attending the University of Nebraska-Lincoln and graduating with a degree from the School of Journalism and Mass Communications. Evan was an intern with Channel 8 Eyewitness News, a reporter for News Talk 1400 KLIN and has been awarded two first place Eric Sevareid Awards. Evan loves to cover his hometown. "It's especially important for me to shed light on issues that matter to Lincoln and Nebraska", he adds.
Evan is extremely passionate about the welfare of animals. He loves animals, but especially dogs. He says that he likes to spend time with his family and friends, and his dog, Arlo, when he's not reporting. He also likes to travel and spending time outdoors.