Evening candlelight event remembers Nebraska vets who passed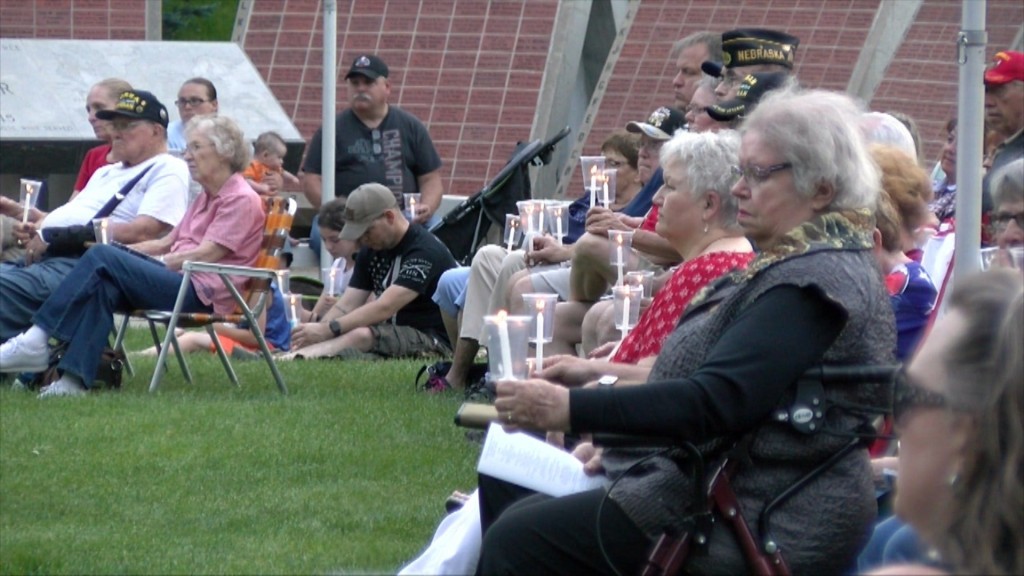 Dozens came out this evening for a tribute to servicemen and servicewomen in this state who have died this past year.

One by one, the names of Nebraska veterans who died this past year were read off along with a candlelight vigil.
It was part of a tribute hosted at the Veterans Memorial Garden.

"Even though many of these vets…have not been in service recently, they still at one in their life served our country," said VMG Advisory Board Member Diane Bartels.

Bartels said more than 450 of them passed this last year.
The event concluded a day of ceremonies the memorial garden held all day. It also included a brief history of Memorial Day and high school band members playing taps.
Bartels said the community was welcome to attend and she hoped people learned the value of remembrance.

"We hope that people will attend…and they will understand and hear the importance that we do not forget those who have been…protectors," she said.