Event Cancellations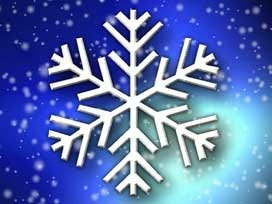 Here are events that have been cancelled due to the snow.
CANCELLATIONS FOR TUESDAY, JANUARY 11TH:
-Younes Hospitality Client Reception at the Champions Club 4:30-6:30 p.m. has been cancelled and will be rescheduled
-L.H.R.M.A. Luncheon Meeting at Embassy Suites cancelled
-VFW Post 131 regular meeting
-Belmont Elementary in Lincoln Curriculum nights postponed. It will be rescheduled.
-The Columbus Area Alzheimer's Support Group is cancelling our meeting schedule for 7 p.m.
CANCELLATIONS FOR WEDNESDAY, JANUARY 12TH:
-VFW Post 131 Hamburger feed cancelled
-Lincoln North Star has postponed its eighth grade orientation. It will be rescheduled.