Evidence Released In Beatrice Murder Case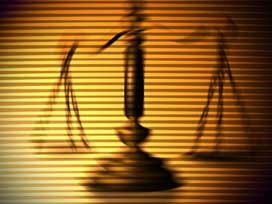 Six people served about 19 years behind bars for the murder of Beatrice woman Helen Wilson. And now that DNA evidence shows they were not involved in the murder and all 6 have been released, the documents and interrogation tapes have been made public.
Just Thursday the documents and tapes shot after the 1985 murder were made available, and now we have a closer look at just what was on those tapes, and what questions investigators asked the suspects.
The pain and frustration is visible on the faces of suspects as they try to remember exactly what happened that night in 1985. Binders full of documents and hours of interrogation video are behind this complicated case, and what eventually led the Attorney General's office to reopen it.
At several points during the interviews, strong language is used from both investigators and suspects as they try reach the truth. Stories change from interview to interview…and each person struggles to remember.
During one interview, Thomas Winslow is asked why he told different stories to police. First, he said he was present when Helen Wilson was attacked.
Then Winslow said he was only covering for the others involved, and that his conscience got to him. Interrogators asked, why should they believe him now, and with everyone telling a different story, how could they know who to trust?
One week ago, the investigators announced that DNA evidence proved Bruce Smith of Oklahoma-and not any of the 6 people who were in jail for the murder- is repsonsible for the death of Helen Wilson.
Smith died while in prison on an unrelated charge in Oklahoma in 1992.
Again, all 6 of the people who went to jail for the murder have recently been released.