Ex-Nebraska PA announcer Pleads Not Guilty To Theft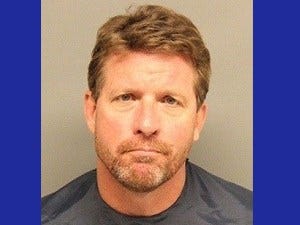 By: KLKN Newsroom
8@klkntv.com
LINCOLN, Neb. (AP) The former public address announcer at Nebraska's Memorial Stadium in Lincoln has pleaded not guilty to theft and other charges.
Patrick Combs is accused of bilking hundreds of thousands of dollars from two elderly women. Court records say Combs has waived formal arraignment and asked the court to enter pleas of not guilty.
Authorities say Combs spent about $363,000 of the women's money on cars, home repairs and gifts. He's charged with two counts of theft and one count of attempted theft, abuse of a vulnerable adult and unauthorized use of a financial transaction device.
His attorney, Bob Creager, has said police and prosecutors rushed to judgment and filed unfounded charges against Combs. Creager says Combs was a lifelong family friend of one of the women.