Ex-Saline County Court clerk gets jail time, probation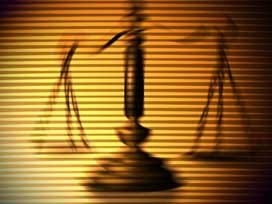 Posted By: Channel 8 Eyewitness News
8@klkntv.com
WILBER, Neb. (AP)
A former Saline County Court assistant clerk has been given probation and some jail time for stealing thousands of dollars from the office.
Court records say 42-year-old Jodi Rezabek was sentenced Monday to three years of probation and 90 days in jail. Rezabek had pleaded guilty to felony theft and attempted forgery.
The Nebraska State Auditor's office says that when confronted with a $15,500 discrepancy in the county court's financial books, Rezabek admitted that she had taken the money to pay a contractor who did work at her home. An audit also said Rezabek had drawn a cashier's check for more than $62,000 from the account in May 2015 and then deposited it a month later.
Court records say Rezabek already has paid restitution.