Ex-teacher gets jail time, probation in sex-with-teen case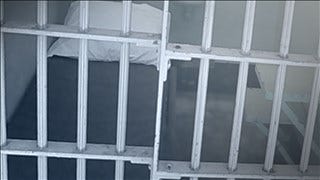 Posted By: Channel 8 Eyewitness News
8@klkntv.com
NEBRASKA CITY, Neb. (AP)
A former Nebraska City teacher accused of debauching a minor has been given jail time and probation.
Court records say 27-year-old Emily Lofing was sentenced Monday in Nebraska City to 90 days in jail and two years of probation. She also must serve 240 hours of community service.
Lofing had pleaded no contest to an amended charge of contributing to the delinquency of a child. The original charge was debauching a minor. Lofing was accused of arranging a meeting last summer to have sex with a 16-year-old boy. Otoe County Attorney David Partsch has said the boy was old enough to legally consent to sex, so debauchery was the most serious charge that could have been filed in the case.
She has resigned her position at Nebraska City Middle School.