Excellence in Education: Bands Against Bullying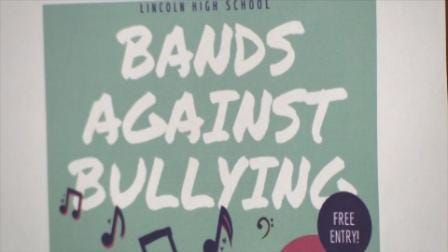 Posted By: Channel 8 Eyewitness News
8@klkntv.com
Lincoln High School is gearing up for a special concert. The student council is using the event to combat bullying.
The event is called "Bands Against Bullying."
All this week, the Lincoln High student council has been emphasizing the need to stop the problem. At "Bands Against Bullying tomorrow night, local bands will share an important message in a free concert.
"This is actually our fourth year. So we're focusing on bullying, awareness of people stopping bullying, because that's often happening in our community." says Kylie Gropp, a Lincoln High student.
The event is open to anyone. The concert will take place tomorrow evening at 7 o'clock in the Lincoln High School theater.