Excellence in Education: Hartley Hope Board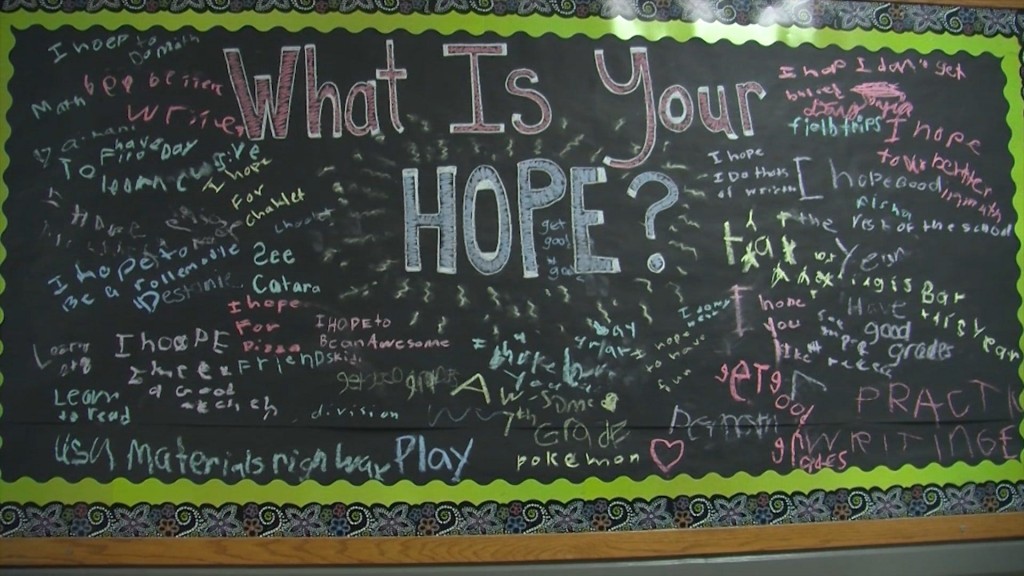 Posted By: Channel 8 Eyewitness News
8@klkntv.com
Students at Hartley Elementary School are starting off the school year with something special. It's a new bulletin board designed to inspire students.
"If a kid's having a hard day or something, they can walk by, they can look at the hope board, and they can look 'oh some people have hopes like me'," says Nassir, a fifth grade student at Hartley.
At last week's open house, students at Hartley Elementary could write down some of their hopes on a bulletin board for the upcoming year. It's now being called a 'Hope Board'.
Students' responses varied. Some kids wrote fun things like 'I hope for pizza' and 'I hope to be awesome'. While some kids wrote more serious things , like 'I hope to not be bullied' and 'I hope to learn cursive.'
The board was more than just a fun activity.
"Research has shown that instilling hope in students is very important because it gives them something to focus on. So this board is just one of those visual reminders that hope is there for them. They can hear it they can see it throughout their day," says Mandy Nickolite, assistant principal.
This year's theme for Hartley Elementary School is 'mindsets for change'.