Excellence in Education: SCC Academic Integrity Week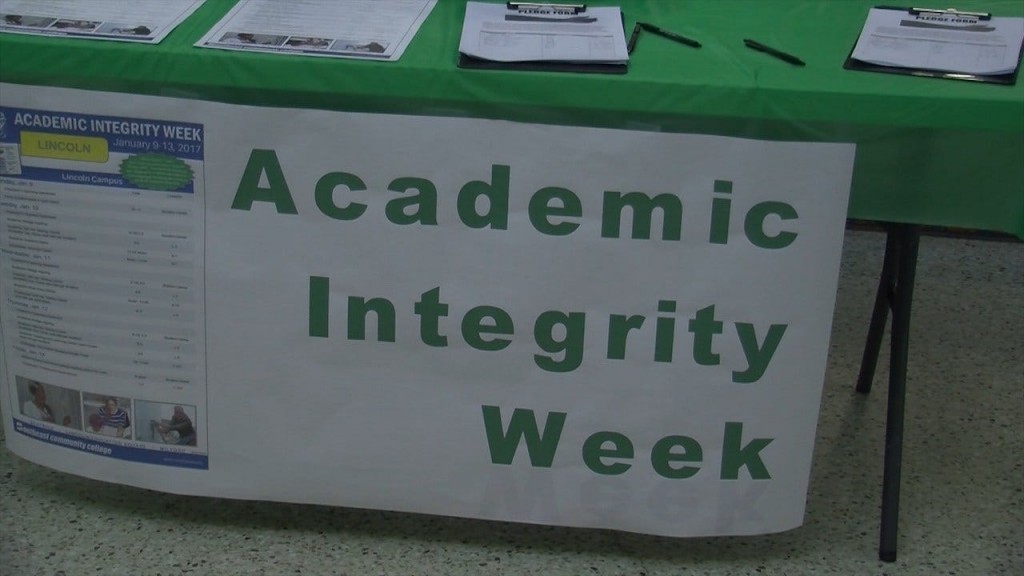 Posted By: Channel 8 Eyewitness News
8@klkntv.com
Students at Southeast Community College are starting off the semester on the right foot. All three campuses are are participating in Academic Integrity Week.
This week students and staff are reiterating the benefits of an honest academic culture.
Almost 200 students at the Lincoln campus have signed signing an integrity pledge. By signing the pledge, students are vowing to maintain academic honesty in their classes, homework, and tests. The campus is also offering learning sessions about ethics.
Channel Eight spoke with one student who signed the pledge. "Throughout the years I've never cheated, so it's not hard for me to maintain it, but it helps the school maybe feel a little bit more confident that students do have the integrity to not cheat themselves out of a good education, " says student Jonathan Zimmerman.

This is the second year of the event.
Tomorrow, two students that participated in the Integrity Week events will be chosen for a 500 dollar scholarship.