Excellence in Education: UNL #ActiveHusker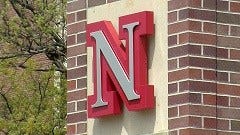 Posted by Gwen Baumgardner
gbaumgardner@klkntv.com
A group of UNL students were up bright and early this morning. It wasn't for class, instead it was to run.
The recreation center staff at UNL are working to get students active as the school year starts up. A variety of fitness classes are available throughout the week. This morning a group participated in '5K Training.'
5K Training is running class to help students prepare for an on-campus 5K run in October. Students meet at least twice a week to run together. Students are assessed on their skill level, then assigned to a coach that will provide them with workouts, and running and fitness tips.
"Last year I didn't get into like a workout kind of groove, and in high school I always had coaches and trainers telling me what to do. So I saw this [class] and thought 'this is awesome'. It'll help me get up early in the morning and then get back in shape," says Madelynn, a sophomore at UNL.
The University Rec staff even started using #ActiveHusker on social media, to share encourage on-campus fitness and let students know about the available workout classes.
"If they were runners in high school then this gives them the opportunity to keep that going. Or if they didn't run at all and they thought 'you know what, I'm in college and I want to do something new and different to improve myself', then we're here as coaches to help them learn something that they might not have ever done," says UNL fitness coach Kimberly Barrett.
Coach Barrett says that students who are active, typically do better in school. She says getting in a fitness routine also helps with students' time-management skills throughout the semester.
The 5K Training class is offered twice a week, rain or shine!