Excellence in Education:Children's Dental Health Month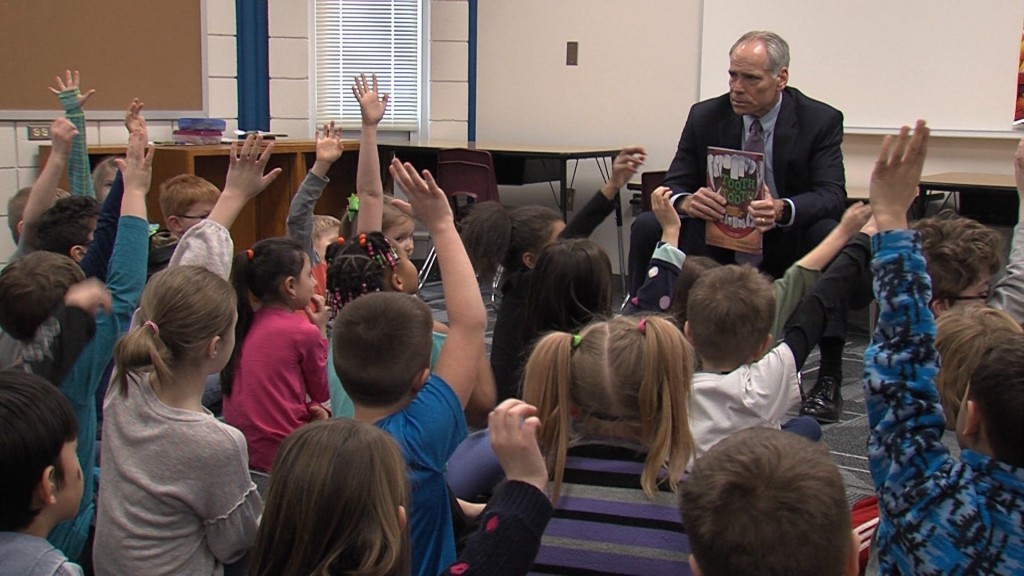 February is National Children's Dental Health month, so Lincoln Public School's superintendent Dr. Steve Joel spent part of this afternoon reading to children at Humann Elementary School about teeth. It was part of the Ameritas and LPS reading week.
Dr. Joel says dental care is less understood by kids. He says they eat a lot of candy, and that they want to try to show kids the importance of brushing and flossing.