Expect Husker fans to show up in force in Texas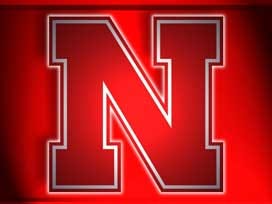 By: Bill Schammert
bschammert@klkntv.com
The University of Nebraska-Lincoln was allotted 550 tickets for their NCAA Tournament bid. Those never even went on sale. They were already scooped up by season ticket holders in a pre-order.
Now your best bet for tickets are through third party vendors or NCAA.com. The cost is about $80 per session at its cheapest.
And tickets might be the least of your worries. Demand is high.
Paul Glenn, president of Executive Travel in Lincoln, says phones were ringing off the hook when he walked in at 7:30 a.m. Monday morning.
"The Husker fan base behind this basketball team is
more in line with what we see when we have bowl games that are something new,
exciting and different," Glenn said.
He admits, he's seen much more interest for traveling to San Antonio, than there was for traveling to Jacksonville for this year's Gator Bowl.
The problem, plane tickets are, at a minimum $900, round trip. A moderately priced hotel is going to cost at least $150 a night, much more if it's in the Riverwalk district.
And fans have very little time to make travel arrangements with an 11:40 a.m. tip on Friday. Still, Glenn knows there will be a lot of Husker Red in Texas.
"Husker fans are very creative on what they'll do to get to where they need to be to support their team," he said.
For those that can't make south, the Pinnacle Bank Arena has announced it is hosting a watch party.
Fit with beer and a variety of food options, doors will open at 10:30 a.m. and admission is free.