Explosive fire sends one to hospital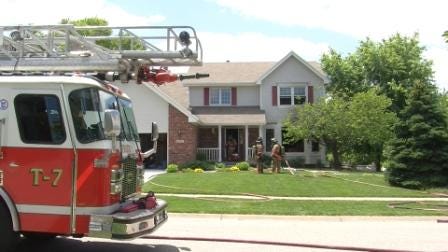 By: Channel 8 Newsroom
8@klkntv.com
An explosive fire at a south Lincoln home has sent one person to the hospital.
Crews responded to the home off 45th and Old Cheney just before noon. Officials said three contractors were inside at the time. Neighbors said they heard the windows blow out and saw smoke coming from the back of the home.
Battalion Chief Tim Linke said the injuries of the worker taken to the hospital are not believed to be life-threatening.
Fire Inspector Ken Hilger said the men were working with lacquer on the basement floors when a nearby water heater pilot light ignited the fumes.
He said the fire caused about $80,000 in damage to the structure of the home.
The owner of the home was not there during the fire. She told Channel 8 that she is in the process of moving in.