Life-saving app in the works for Lincoln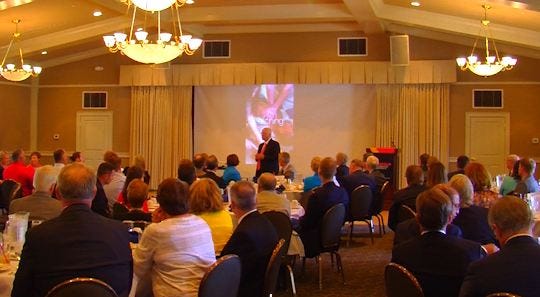 Posted By: Veronica Ortega
vortega@klkntv.com
Lincoln's annual Face the Chamber luncheon heard from special guest speaker and Public Safety Director Tom Casady. He says the city is developing technology that could help save people during a medical emergency.
"Lincoln's 911 center and the fire and rescue department have been working on strategies to improve the likelihood that citizens who are bystanders when a cardiac arrest happens will render aid," says Tom Casady.
Currently on the market is a free app you can download for your smart phone called Pulse Point AED. The app helps you report and find the nearest Automated External Defibrillator. It even gives step by step instructions on how to use a defibrillator.
"It's very important in a cardiac arrest that someone start CPR right away. It dramatically increases the chance that the victim survives, " says Tom Casady.
Casady says so far this year there have been more than 200 cases of cardiac arrest in Lincoln. He says that's why the city has been working around the clock to develop a similar life saving application.
The project is still in progress but officials say something could be released in about a month. We'll have more details on that as soon as it becomes available.