Fairbury man sentenced for sexually assaulting girls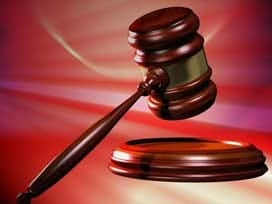 Posted By: KLKN Newsroom
8@klkntv.com
FAIRBURY, Neb. (AP) _ A 44-year-old man has been given 30 to 50 years in prison for sexually assaulting teenage girls in southeast Nebraska.
Ronald Lantz, of Fairbury, was convicted of three counts of sexually assaulting a child. He was sentenced last week.
Jefferson County District Court documents say Fairbury Police were notified about the assaults on Jan. 11, 2011. Two teenage girls say they were assaulted by Lantz during a sleepover at a Fairbury residence. The documents say one of the girls also told a parent about a previous sexual assault by Lantz.