Fairness Ordinance opponents turn in signatures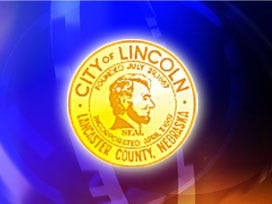 By: Melina Matthes
mmatthes@klkntv.com
Opponents to the fairness ordinance have collected more than enough signatures to get the issue on the ballot. They needed about 2500. Tuesday they have almost 10,000! The two groups hoping to get the Fairness Ordinance on the citywide ballot handed in 9,998 signatures and while we were there another dozen signed the petition in front of us, making the total just over 10,000.
The Fairness Ordinance will allow gay, lesbian, and transgender people to be protected legally from discrimination in employment, housing and public accommodations. It's already approved by the city council. But many want to see it come to a public vote.
The Nebraska Family Council and Family First have been collecting signatures to make that a possibility and each signature had to be notarized.
"I think this is an eye opening experience to many citizens of Lincoln that it really is important to vote and even my neighbor who I took petitions to said "ya know I really need to register to vote" and so I'm excited that this has happened. It's bringing to the forefront that every vote does count and the votes have consequences," Mary Hilton, petition circulator said.
The Family Council says the petition isn't about whether people agree with the ordinance but rather allowing citizens to vote on the decision. Governor Heineman says it should be up to the people but the city council says they made the right decision when they voted the first time.
"Our city charter grants us that authority to be able to make decisions that are legal and lawful decision that affect the life of the city," Councilman Carl Eskridge said.
"If you're going to make a change in the city charter it calls for a vote of the people and the Attorney General's office confirmed that. In their opinion, it was indisputable that if you're going to amend the city charter, it needs to go to a vote of the people," Al Riskowski with the Nebraska Family Council said.
The next step is verifying that those who signed are registered voters. That will take approximately two weeks. The mayor plans to hold a news conference in response to the petition drive on Thursday.