Family asks for help after accident leaves man paralyzed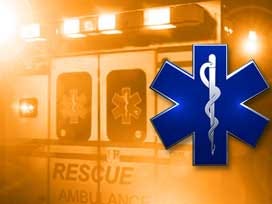 By: Megan Palera
mpalera@klkntv.com
A motorcycle accident leaves a Lincoln man paralyzed and his family struggling to keep up with the medical bills.
Ever since last month's accident, the Walker family's world has been turned upside down. Now, friends and family are holding a fundraiser to raise money for Greg's medical expenses.
Greg Walker was a happy, healthy family man, until a tragic accident five weeks ago. He was riding passenger on a motorcycle during a business trip in Kansas when it hit a culvert and crashed.
Walker's wife, Mary, and their four-year-old daughter now visit him every day at Madonna Rehabilitation Center in Lincoln. The 43-year-old broke a number of bones, suffers from a brain injury and doctors say he may never walk again.
"He says he's not going to tell me that right now because he might have seen Greg flinch when he poked at him during his back surgery, so there's hope there," said Mary Walker.
Hope is what friends and family hope to give to the Walker family this weekend. They're holding a fundraiser to help with medical bills, so that Mary and Meg can spend their time with Greg helping to make him stronger.
The fundraiser is this Sunday from 2 to 6 p.m. at Sun Valley Bar and Grill. There will be music, food, a raffle and a silent auction.