Family attitude guides Lincoln Lutheran to postseason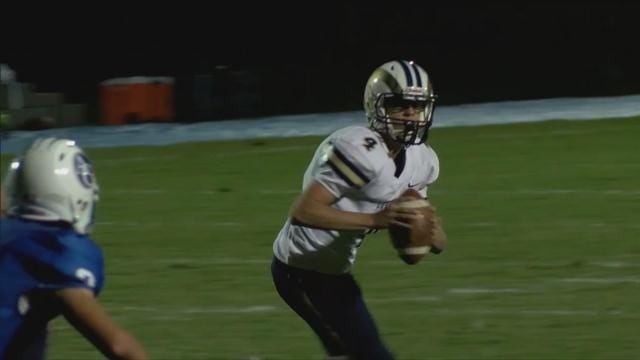 award@klkntv.com
You'd be hard pressed to find a team in high school football that's gone through as much adversity as Lincoln Lutheran.
The Warriors have lost a number of key players to injury. But behind the arm of a freshman quarterback and a do-everything senior, Lincoln Lutheran remains poised to make a deep postseason run.
"The motto for the entire year has been family, and this group more than any other group has embodied what their theme is for the year," coach Greg Nelson said earlier this week. "So it didn't matter. Our starting quarterback gets hurt in week two. Our backup quarterback gets hurt in week seven. Josh has done a great job of stepping in, and with Colby back there, he didn't blink an eye.
"We spin people in an d out of different spots, and everyone just does what it takes to help the team. They haven't panicked. They haven't freaked out. And it's been awesome to see them build each other up."
Lincoln Lutheran, the 6-seed in Class C1, hosts No. 11 Ashland-Greenwood on Friday at 7:00 p.m. The Warriors beat the Blue Jays, 26-21, in the final week of the season.