Family hosts bone marrow registry drive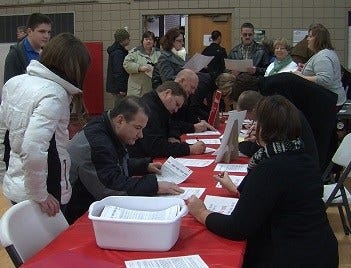 Posted By: Camila Orti
After receiving a life-saving bone marrow transplant, a Lincoln man and his family are trying to pay it forward.
James Rokke, then 42, was diagnosed with ALL leukemia back in the summer of 2013.
"I was just really beat down and I was 93 percent leukemia they said, in my body, and they weren't sure I was gonna make it," James said.
That began the uphill battle against cancer with lengthy hospital stays and chemotherapy.
"I had fears that I would become a single mom very quickly and that our children would not have their father around," James' wife Kelly said.
The Rokkes were told the only way to beat the leukemia was with a bone marrow transplant. Luckily, doctors found James an anonymous match that December.
"It meant life is what it really meant," James said.
"We were like wow, this is it, this is his chance for a cure," Kelly added.
But not everyone is so lucky. According to the global donor center DKMS, only about half of the 14,000 Americans waiting for a transplant will have a match.
That's why the Rokkes decided to hold a bone marrow registry drive at their church, Blessed Sacrament, this weekend. The family estimates close to 100 people got signed up to be donors, and with a quick swab of the cheek, joined hundreds of thousands other future heroes in the national database.
"If we can even have one person be a match for someone and save a life, I meant, it'd all be worth it," James said.
Leukemia isn't the only disease that can be cured with a bone marrow or stem cell transplant. There are many blood disorders that rely on these life-saving procedures. If you're interested in becoming a donor, you can actually do it for free from home. Click here for more information.