Update: Fire heavily damages Lincoln home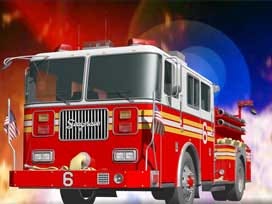 Lincoln fire investigators say they now know what caused Sunday afternoon's fire in the Near South neighborhood.
Investigator Chuck Schweitzer says the fire near 26th and Garfield was caused by a discarded cigarette near the deck. Schweitzer says a combination of the wind and the cigarette started the fire.
The family of five were able to get out safely. The fire started at a home near 26th and Garfield at around 12:30 Sunday Afternoon. Lincoln Fire and Rescue say the fire spread to two garages. Battalion Chief Leo Benes says the strong winds made fighting the fire challenging.
According to one of the victims, the family was home at the time of the fire. Fortunately, everyone was able to get out before crews arrived. Two dogs were fine. However, the family lost a cat in the fire.