Family of missing boy found in school van speaks, OPS responds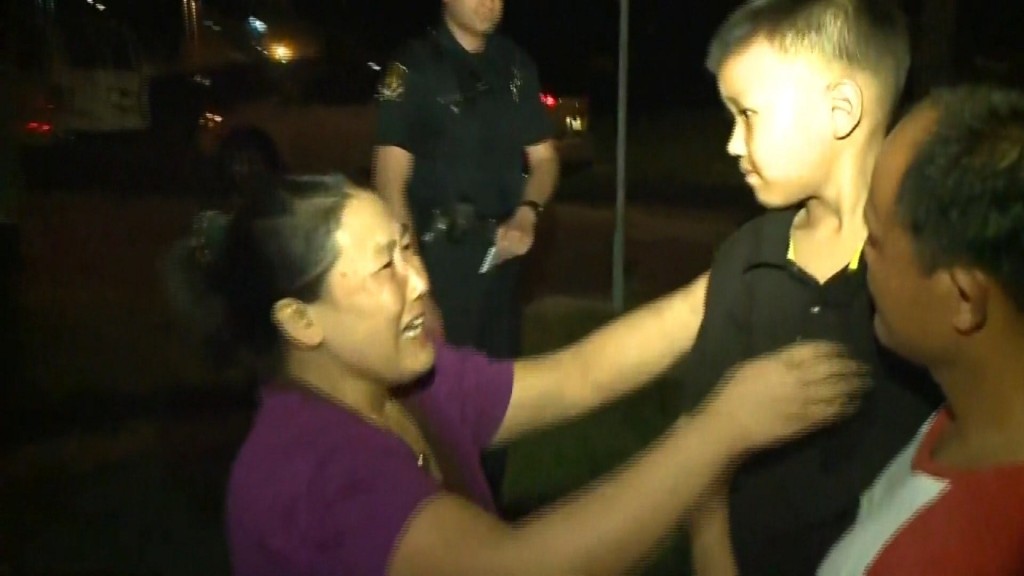 Posted By: Sarah Fili
sfili@klkntv.com
An Omaha family is still reeling after their five year old son, missing for more than 4 hours, was found alone and in the dark. He was locked in a van inside a bus barn.
After a tearful reunion last night, the family is opening up about the terrifying experience.
"She was really mad at the bus driver. She like wanted to take him to the courts, but we are christian so we forgive him," Can Hnen, the boy's mother, said.
He was reported missing around 5 o clock. Police, a helicopter and Omaha Public Schools employees began searching, eventually finding him safe around 9 P.M.
The driver of the van, who told police he had dropped the boy off at the right stop, has been cited for child neglect.
"I was scared because I was hoping to see my son soon with the help of the police," the boy's father said.
Parents of other children in the van with the 5 year old told the family it wasn't the normal driver.
"Sub, a sub. It was a sub," the boys brother recalled.
Now the five year old's parents aren't sure if they'll let their pre-schooler ever ride the bus again. This is part of ongoing issues with the busing system in Omaha.
Omaha Public Schools held a press conference to discuss the situation Thursday. The school board says they want more accountability for younger students, saying its difficult for children to remember where their stop is. They say they'll be bringing in experts to analyze and improve their busing issues.
They say the van driver responsible will never drive for OPS again. The driver is on administrative leave by ENCAP, the bus company. The district says they'll be working to restore trust in parents city-wide.