Family raising money for toddler with Epilepsy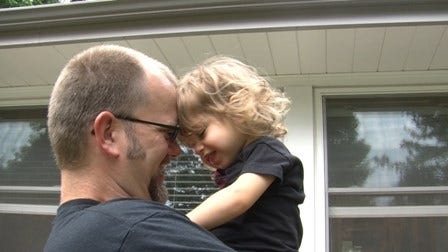 By: Hannah Paczkowski
hpaczkowski@klkntv.com
Alaina Case is 2-years-old and her parents said she's their precious angel.
"She means the world to us, all of our kids do," Alaina's mother, Nicole Case, told us in an interview last year.
Alaina has a rare form of Epilepsy. Last August, KLKN-TV met with the Case family during a fundraiser for Alaina. She suffered from 15 to 20 seizures a day, and was four to five months behind on development.
Now, one year later, Alaina is about a year behind. Her parents said she can have up to 80 seizures a day, each lasting about 15 seconds.
"It seems like such a little time, but it lasts forever it seems like," Nicole said, Friday.
The seizures are more severe than they were a year ago.
"Now, they're more of a whole body stiffening, her eyes kind of roll back, her head drops down. If she was standing against the couch, it would throw her to the floor," Nicole said.
Alaina's had several surgeries, one, recently, that could reduce the amount of seizures she has a day. This will hopefully give her brain more time to develop. Her parents said they're expecting more surgeries on the way.
Friends and family are coming together to raise money for the 2-year-old and her mounting medical bills. July 31, the Pizza Ranch near 84th and Lexington is holding a dinner night for the Case Family from 5 to 9 p.m. For every person that supports "Team Alaina", Pizza Ranch will donate 20 percent of sales and tips to the fund.
It's a cause that could help the bright-eyed 2-year-old have a shot at a normal life.
"To see her face and see how much more she's improved, that's helped a bunch," Alaina's father Jason Case said.
The Case family has a donation account set up at Union Bank under Alaina's name. For more information on Alaina's condition, progress, and upcoming events, go to https://www.facebook.com/#!/pages/Alaina-Case-Story/588888837815728