Family reunited with dog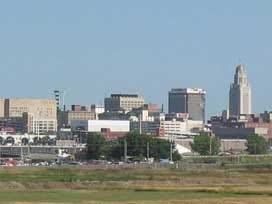 By: Cole Miller
cmiller@klkntv.com
Bill Brown caught the end of a story Channel 8 Eyewitness news did on Sunday about Nebraska No Kill Canine Rescue and he heard a familiar name, Pepper. After three years apart, they're now back home together.
Pepper is Bill Brown's 12-year-old Terrier Lab mix. On Sunday, she appeared on Ch. 8. Brown just happened to have his television on that night. "I heard the name Pepper. That's a name I was very familiar with because Pepper used to live in my house! They showed about a second, second and a half of Pepper's face and I knew that was her! She was up for adoption and I was just shocked and amazed," said Brown.
Pepper and Brown were roommates for seven years until they had to go their separate ways. But now, three years later, they're reunited.
Brown remembers getting the call back from the group's President, Karl Skinner. "He called me back and said, 'Pepper's coming to your house! She's coming to live with you!' And I'm still shaking from the whole deal!"
The group finds foster homes for dogs until permanent ones are found. "It's really important that all dogs have an opportunity to shine and to have a rescue group work with them in a way that will help lead to a positive ending to their story," said Skinner.
Pepper is now the 56th dog they've helped find a home, or in this case, her old stomping grounds. "This dog, when we had her at the vet, we found out she's got a lot of living left to do and we're just glad that it gets to be with Bill. We're really excited for the family here and I think this story is about as storybook as they come," said Skinner.
"Just an amazing story. Today is Good Friday and it's been a very good Friday for me, I must admit it!"
Nebraska No Kill Canine Rescue is run entirely by volunteers. They urge anyone considering adoption to give rescue shelters a try.