Family asks for community's help in beating deaths case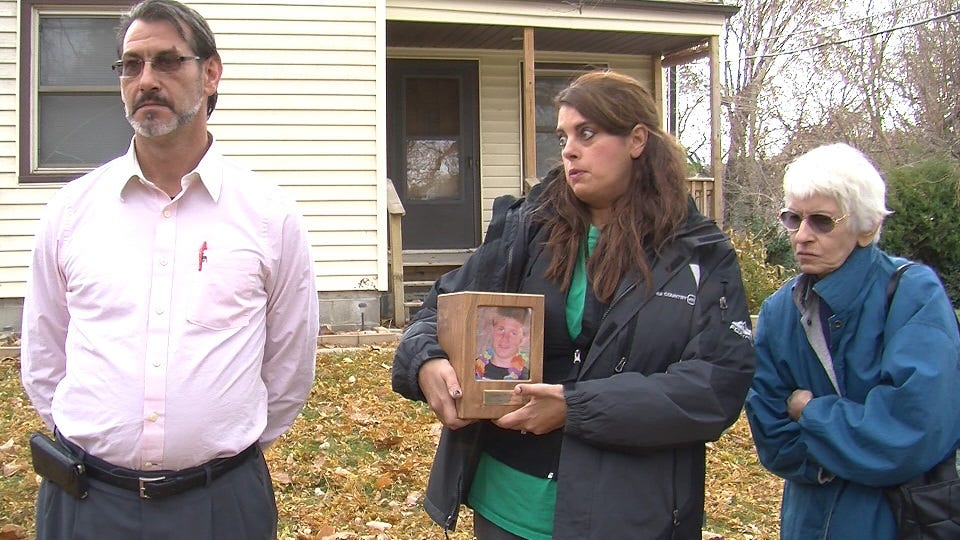 By: Lauren Fabrizi
lfabrizi@klkntv.com
The family of a man beaten to death this summer is hoping more arrests will be made in the case, and is calling on the community for help.
Richard McLaughlin III was arrested in connection with the beating deaths of 27–year–old David Mueller and 20–year–old Shane Walton from this past June.
Walton's family said while the arrest is good news, the nightmare of what happened to their nephew still haunts them.
"You close up a wound with a Band-Aid and you take it back off," Shaun Walton, Shane's uncle said. "Well you're exposing all the feelings all over again."
Police are calling the attacks a random act of violence, and said they could be gang–related.
Shane was attacked near 38th and L Streets. An hour before that, David Mueller was attacked near 14th and Adams.
"Not one person, but two in the same night, an hour apart." Stephanie Walton-Tadlock, Shane's aunt said. "It doesn't make any sense."
For now, all Shane's family can hold onto are memories. His aunt said Shane was always there to help a friend or family member.
"If it was one of his friends, he would not sit back and be quiet," Walton-Tadlock said.
That's exactly why his family is speaking out. They said they know there's still others involved, and are urging anyone with more information to come forward.
Shane's uncle said he's confident justice will be served for both his nephew and David Mueller.
"Lincoln Police Department will catch up with them," Walton said. "It's not a matter of if, it's a matter of when. And it will happen."