Fans cheer from Pinnacle Bank Arena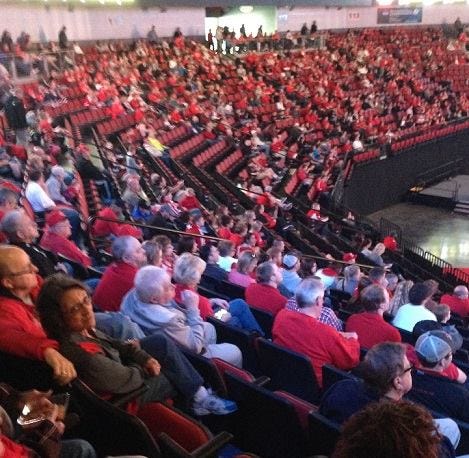 By: Hannah Paczkowski
hpaczkowski@klkntv.com
Excitement fills the Pinnacle Bank Arena as Husker and Creighton fans watch their teams compete in the NCAA tournament.
"I like the atmosphere that it gives, I like being around a bunch of different Husker fans at the same time," Corey Melgaard said.
The last time the Huskers competed in March Madness, it was 1998. Creighton was in last year, but this is their highest placement. This is exciting for many fans, especially while filling out their brackets.
"Nebraska hurt me in one, now we got to go for Creighton, hope they get to the final four and I'll probably win my bracket," Creighton fan Tim Campbell said.
"I just checked mine before this, I think I got about 30 percent of them right," Husker fan Alex Renurek.
Though there's a bit of a rivalry between both Nebraska teams, fans said it's exciting to have state represented in the tournament.
"I think it's really great for the state of Nebraska and it really says a lot about the programs here in Nebraska," Renurek said.