Fans cheer on volleyball team in the Sweet Sixteen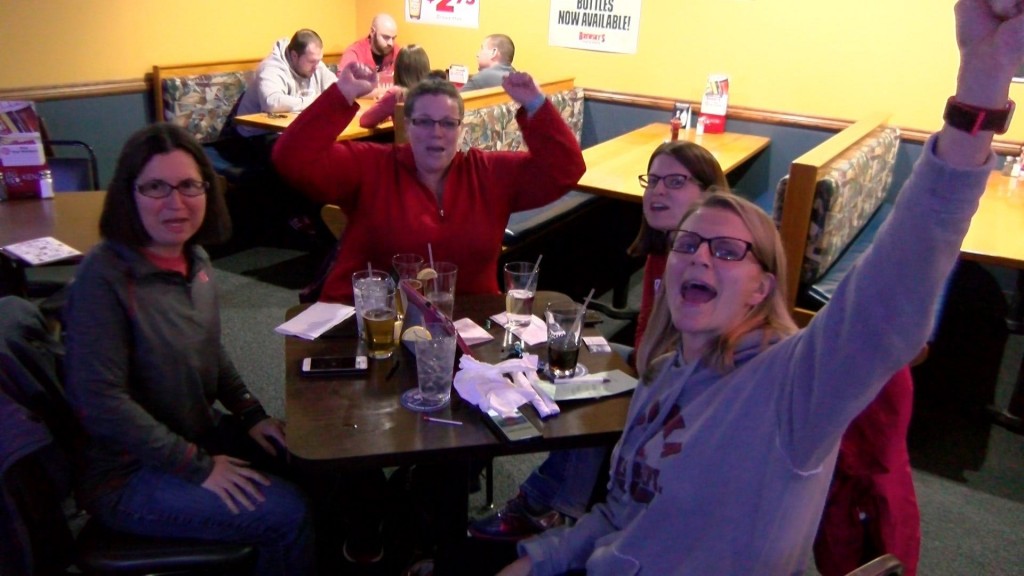 Even though the Husker volleyball team was playing miles away, devoted fans still cheered them on from the Capitol City.
Even at 2:00 p.m. Friday afternoon, around 50 people were at Brewsky's near 17th and South streets to cheer on the husker volleyball team.
The Nebraska ladies were playing in the Sweet Sixteen match in the NCAA Tournament…

"Huskers fans, in general, are really dedicated," said Brewsky's General Manager Jason Hoke. "Nebraska sports are really big around here to the public."

Heather Strope is one such dedicated fan.
Strope said she's followed the team for 19 years and has not missed a single game this season.

"We went to our first game and just got hooked ever since, and my parents have had season tickets since '99," Strope said.

Nebraska played the Colorado Buffalos and some said it brought back old feelings from when the two schools were in the same conference.

"Whenever Colorado and Nebraska played it was always a big rivalry," Reuben Schmale said. "They don't even want them to wear red around the campus in Colorado."

Most said they're not surprised by the team's success. Nebraska has had a good volleyball program for a while. But fans think it's worthy of more recognition.

"Even in the papers, football's the number one thing and the volleyball team has been steady for the last how many years," Schmale said. "I just don't think they get the credit that they should have."