Fans Take to Social Media to Praise Osborne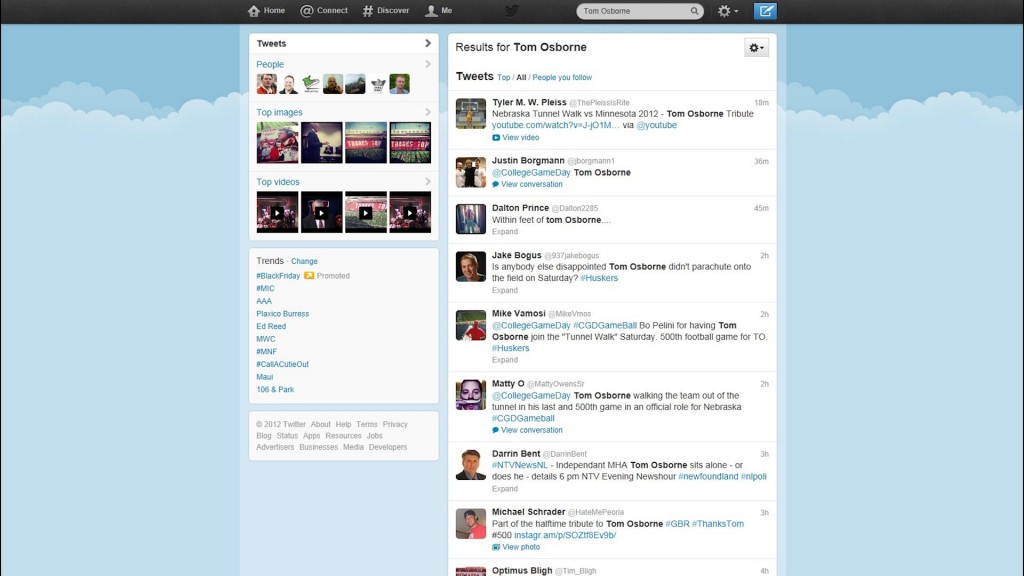 By: Bill Schammert
bschammert@klkntv.com
Long before Facebook, Twitter or YouTube were even a twinkle in the dot-com era, Tom Osborne had 255 wins, three national championships and was one of the winningest college football coaches of all time.
But with so many ways to voice your opinion these days, hundreds of fans are taking to social media to pay tribute.
From Saturday's emotional tunnel walk, to the video montages, to the East Stadium homage that read simply, "Thanks Tom," many of the 85,330 fans put their captured moments onto social media sites.
As for Twitter, there were so many tweets about Tom Osborne during the game, he was actually trending on a national level.
Kelsey Nilles tweeted, "I have never heard Memorial Stadium as quiet as it was while we watched Tom Osborne's tribute."
Former Linebacker Blake Lawrence wrote, "Amazing tribute to coach Tom Osborne. Lead the team on the field in epic fashion."
And, first-round draft pick and Husker great Adam Carriker tweeted simply, "Thank you Tom Osborne. #GreatestCoachOfAllTime."
The 75-year-old will officially retire January 1st – the very same day Nebraska hopes to be playing in the Rose Bowl.