Farm Bureau: Widen sales tax base, lower property taxes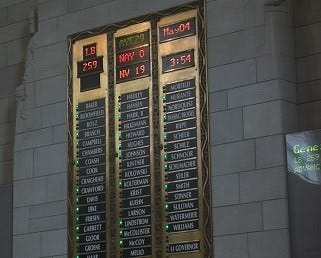 Posted By: Channel 8 Eyewitness News
8@klkntv.com
KEARNEY, Neb. (AP)
The Nebraska Farm Bureau is calling for state officials to lower property taxes by broadening the state's sales tax base.
Farm Bureau President Steve Nelson made the suggestion Monday at the group's annual meeting in Kearney. Nelson says reducing property taxes would help restore balance with income and sales taxes.
Broadening the sales tax base would likely require lawmakers and the governor to eliminate exemptions, providing revenue that would make up for lost property tax collections.
Nelson says the current system places much of the tax burden on homeowners, farmers, ranchers and other business owners.
Nelson says broadening the sales tax base would help keep the proposal budget neutral. Lawmakers will face a nearly $1 billion projected shortfall in next year's session.