Farmer left with damage and large fuel spill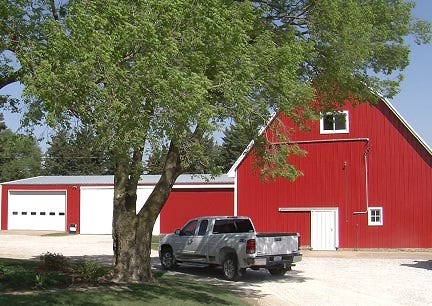 By: Melina Matthes
mmatthes@klkntv.com
The sheriff's office says suspects caused thousands of dollars in damage to a county farm over the weekend.
And now the farmer is stuck cleaning up what they left behind. Just a few miles northeast of Lincoln, a picturesque farm sits quietly on a hill. But, if you look closely, you'll see thousands of gallons of diesel fuel mixed in the dirt. Lancaster County Sheriff Terry Wagner says someone burglarized several out buildings over the weekend.
"One of those was a fuel shed and contained fuel tanks…a rubber fuel line was cut, which caused about 1,000 gallons of diesel fuel to be spilled onto the ground," says Sheriff Wagner.
The owner said he had to dig about five feet deep just to get to all the fuel.
"I think the big issue here is that 1,000 gallons of diesel was spilled needlessly, and a huge monetary loss of $3,800 of that diesel fuel."
The owner says he has seen people acting recklessly as they pass by his farm on the gravel road. He also says his property has been burglarized several times over the years. He thinks it's because his land is far from the safety of city lights.
"We don't have any suspects…we're still working on this case and any information that anybody might have would be appreciated."
As for now the area is blocked off as crews work to blacktop this stretch of Havelock Avenue.
The owner says once construction of the gravel road adjacent to his property is finished he hopes thieves will quit attacking his land.