Farmer's Market created with seniors, community in mind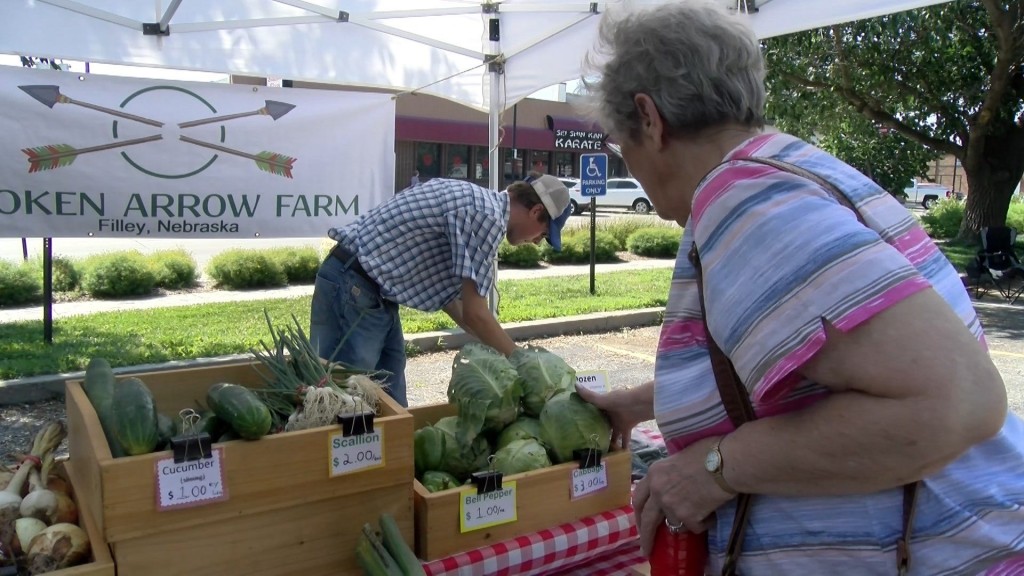 Posted By: Bayley Bischof Channel 8 Eyewitness News
The College View Neighborhood welcomed its first farmer's market this summer
Its main customers are seniors in the community.
Two years ago the Sun Mart grocery store closed in College View, leaving the community without a convenient place to get fresh foods, said Tracy Corr with the College View Neighborhood Association.
The neighborhood's association said this hurt senior residents most.
This year, they started a new farmers market to fill that need, after a local popcorn vendor suggested the idea to the association, Corr said,
"Several neighbors asked us to try and get a grocery store in there but we didn't have any luck with that," Corr said. "We thought that (farmer's market) would be the next best thing to get fresh produce and that kinda thing for neighbors in the area."
The market is located at 48th and Prescott, in the parking lot of the Seventh Day Adventist Church.
This is just blocks away from two assisted living communities, Union Manor and Van Dorn Villa.
"Their people would walk right across the street to the Sun Mart so that's why we thought it would be good to offer a shuttle," Corr said.
Sue Schaaf, resident of Van Dorn Villa said the shuttle is convenient.
"They pick me up at the front door and they'll return me whenever I feel like it, to the front door again," Schaaf said.
The market provides just what the community needs, fresh produce, fulfilling the purpose the association had in mind.
"My doctor tells me I need to eat fish and many vegetables and fruits each week. I have a little bit of an eye issue so this is going to help a lot," Schaaf said.
They also have other vendors, like crafts, home décor and tie dye.
Corr says right now they have between 10-15 vendors and they hope to grow both this number, and the number of shoppers over the summer, and coming years.
Even though it's just getting started, it's already impacting the community.
Kim Schrader, administrator at Van Dorn Villa said she thinks it's awesome that the association was thinking of the seniors in the area.
"It gives the people the opportunity to go out and see the farmer's market, especially those that don't get out often," Schrader said.
The farmer's market will run through august…every Wednesday from 4–6.
While it was started with seniors in mind, the market is for everyone.
They'll even have some child and family centered events throughout the summer, check out their website for the detail for those.