UPDATE: Fatal accident near Wahoo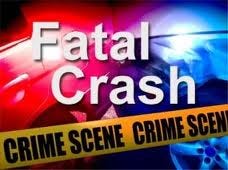 UPDATE: Posted By: KLKN Newsroom
8@klkntv.com
UPDATE: We're told the passenger of the car, Tanner Hauck is in critical condition. If you would like to help his family, a Go-Fund-Me account has been set up for them.
Click for more:http://https.//www.gofundme.com/m5cwe48c
---
WAHOO, Neb. (AP)
Authorities say a 29-year-old car driver has been killed in a collision less than a mile from her hometown in eastern Nebraska.
The accident occurred around 10 a.m. Sunday at the intersection of U.S. Highway 77 and Nebraska Highway 92, west of Wahoo.
The Saunders County Sheriff's Department says a westbound car collided with a northbound pickup, killing the car driver and severely injuring her passenger. The pickup driver received only minor injuries.
The Sheriff's Department identified the car driver as Jessica Thomas, of Wahoo. Her passenger was identified as 32-year-old Tanner Hauck, of Wahoo. He was flown to a Lincoln hospital. The pickup driver was identified as 43-year-old Douglas Cerny, of Osceola.
The collision is being investigated.
__________________________________________________________________________
Posted By: Channel 8 Newsroom
8@klkntv.com
One person is dead and two more were sent to the hospital after a car accident near Wahoo Sunday morning.
The Saunders County Sheriff's Office says a car was headed westbound on Highway 92 and a truck was northbound on Highway 77 when the two collided in the intersection at around 10 a.m.
They say the driver of the car was pronounced dead at the scene.
The passenger of that car was airlifted to Bryan LGH and is in critical condition.
The driver of the truck was treated and released at the Saunders County Medical Center.
The victims' names have not been released.