Updated: Two young girls killed in Omaha car crash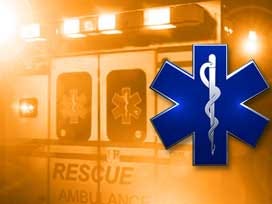 Posted By: KLKN Newsroom
8@klkntv.com
Prosecutors have charged an Omaha man with two counts of motor vehicle homicide in an early-morning crash that killed two young sisters.
The Douglas County attorney's office says charges were filed on Wednesday against 35-year-old Christopher Phelps. Authorities say Phelps got in an argument with his girlfriend, Chanelle Torry. Police say Torry told Phelps to drive her and her three daughters to their home in north Omaha. Phelps sped off and lost control of the SUV, which flipped over after it ran into a ravine.
Two of the girls, five-year-old Mela Skye Torry and 4-year-old Laela Torry-Tooley, were thrown from the vehicle and killed. Authorities believe Phelps was driving drunk.
Phelps' case is not listed on the online court system, and it's unclear if he has an attorney.